Umrah aspirants call for withdrawal of biometric verification
Friday, November 3, 2017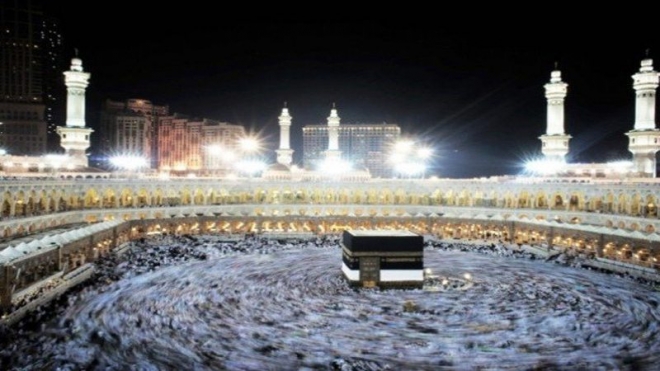 ISLAMABAD: A delegation of Travel Agents Association of Pakistan visited Islamabad Chamber of Commerce and Industry (ICCI) and said that Saudi Arabia had made biometric verification mandatory for Pakistani Umrah aspirants which had created a lot of problems for them. They called upon the Pakistani authorities to take up the issue with Saudi Arabia for the policy's urgent withdrawal.

The delegation members said the new Umrah policy of Saudi Arabia had made it mandatory for Pakistani citizens aspiring to go for Umrah to get themselves biometrically verified from designated verification centres before applying for a visa. The delegation said without the biometric verification, they were unable to submit applications to Saudi Embassy for Umrah visas. They said the centres providing biometric verification service were located only in federal and provincial capitals and Umrah aspirants from all over the country had to go to those centres, which had been a troublesome experience for them.

They said due to the imposition of this new condition, Umrah aspirants had to wait for hours to get biometrically verified. They said the Umrah aspirants then had to wait for several days for verification results which had been a miserable experience for them. They said the biometric verification was costing Rs 600 to Rs 700 per person but verification centres were without required capacities and facilities including proper seating arrangements. They said the Umrah aspirants, the elderly in particular, were facing great difficulties and stressed that the chamber should take up the issue with relevant authorities.

Addressing the delegation, ICCI President Sheikh Amir Waheed said a large number of Pakistanis aspire to go for Umrah in winter season, but the new Umrah visa policy of Saudi Arabia had created great trouble for them. He called upon Saudi authorities to reconsider the condition of biometric verification for Pakistani Umrah aspirants. He said if the biometric verification was essential, National Database and Registration Authority (NADRA) should be authorized to do the job as it had presence in urban and rural areas of the country.

He said travel agents and Umrah aspirants were protesting across the country against this move of Saudi Arabia and emphasised that Pakistani authorities should intervene to find out a workable solution to this problem.

ICCI Senior Vice President Muhammad Naveed and Vice President Nisar Mirza said that Iran, Egypt, India and Bangladesh had reportedly rejected the policy of biometric verification for their Umrah aspirant citizens and urged that Pakistan should take up the issue on urgent basis with Saudi Arabia to facilitate its Umrah-bound pilgrims.
Source: https://dailytimes.com.pk/133604/umrah-aspirants-call-withdrawal-biometric-verification/