Eateries in densely populated Makkah districts lack hygiene
Sunday, November 26, 2017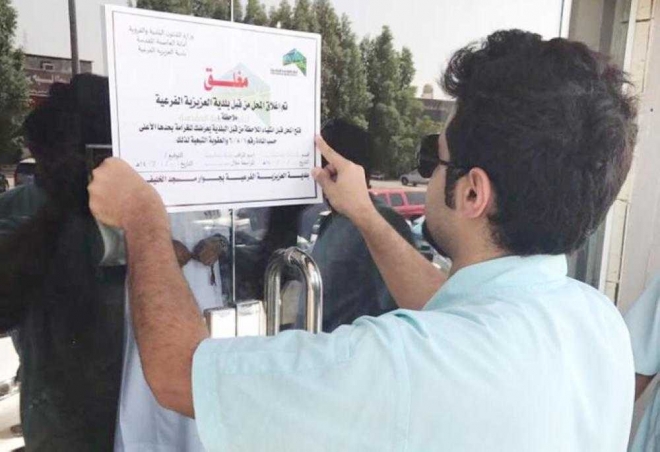 MAKKAH — Many of the densely populated neighborhoods of Makkah are filled with dozens of restaurants and shops that sell food and meat of different varieties in unhygienic conditions.

In spite of regular inspection tours and field visits by officials from the municipality and a number of other bodies, shops and restaurants selling unhygienic food constitutes a serious threat to public health in the holy city.

A large number of residents criticized the level of cleanliness especially after the pilgrimage season, as most restaurants in the suburbs use refrigerated meat that is often not suitable for human consumption.

Mohammed Yousuf blamed the problem on a lack of proper monitoring efforts by the municipality. He said the violations are so conspicuous that even members of public could easily notice them, but the violations of the health and environment regulations get away without any punishment.

Mohammed Abdullah said inspection teams often do not visit shops and restaurants in the popular suburbs with the same level of persistence as in the case of commercial shops in the central region and new neighborhoods of the city. He said most of these neighborhoods are inhabited by illegal residents who hide in areas without easy access for the authorities to arrest them.

Faisal Al-Saadi said the level of cleanliness is bad in some popular restaurants in Makkah. The buyers can find insects scrawling all over those places, which use unclean equipment to cook food, he said, adding the low level of hygiene and the lack of compliance with public health requirements was due to an absence of strict law enforcement.

Osama Zaytouni, director of public relations and information at Makkah Municipality, insisted that officials from the Department of Environmental Health in the municipality carry out constant surveillance and inspection tours throughout the year but they intensify their efforts during Ramadan and Haj seasons. The inspectors take samples for examination and if the samples proved to be unhealthy, they instantly seize the food products and penalize the owners according to pertinent regulations.

"The municipality is keen to achieve the highest level of sanitation and remove all factors that could pose a potential health hazard or a source of environmental pollution, threatening the safety of citizens and residents," said Zaytouni.
Source: http://saudigazette.com.sa/article/522727/SAUDI-ARABIA/Eateries-in-densely-populated-Makkah-districts-lack-hygiene