Hotels in Makkah report high occupancy
Sunday, January 21, 2018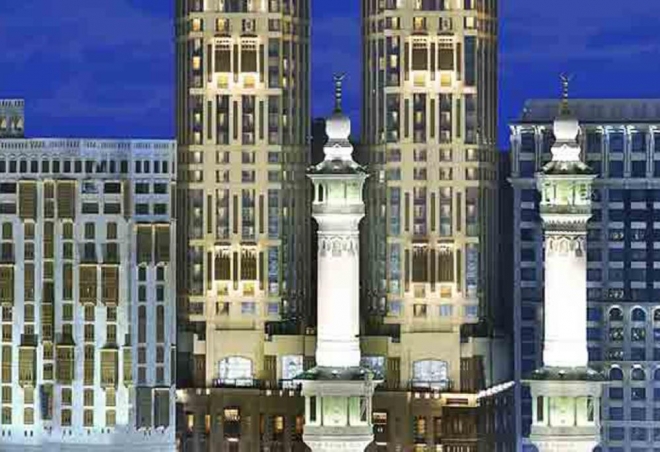 There has been a sharp increase in hotel occupancy in Makkah in the first phase of the Umrah season, which coincided with the mid-year school break.

A tour of the holy city by Okaz/Saudi Gazette revealed that 85 to 95 percent of rooms in most hotels in the central region of the city and surrounding areas, including Kuday, Aziziyah and Al-Rawda, were booked.

According to hotel officials in the central region, the cost of one night's stay in hotels close to the Grand Mosque was between SR450 and SR1,200 per room, while the prices of rooms on normal days was between SR500 and SR700.

The price rise during holidays reaches its peak on weekends, they said.

Hotel staff said the bookings picked during the last two days before the school vacation started.

There was an influx of visitors to the holy city from the southern and northern regions of the Kingdom because many people wanted to take advantage of the school break to escape the extreme cold weather and enjoy the temperate climate in Makkah.

Fayez Al-Saadi, a hotel employee, told Okaz/Saudi Gazette that bookings in hotels close to the central area exceeded 94 percent. There was a high demand from Saudis and citizens of some Gulf countries.

He said, "Due to the large number of pilgrims from abroad over this period, the cost of hotel rooms neighboring the Grand Mosque rose sharply."

Mohammed Al-Omari, another hotel employee, said the bookings made in the last few days were mainly by customers from outside the western region of Saudi Arabia, namely Riyadh, Dammam and the southern cities.

He pointed out that the prices for a single room in some hotels in Aziziyah area was SR230, which normally stood around SR100. He however said reservations at his hotel this year were lower compared to the previous season.
Source: http://saudigazette.com.sa/article/526574/SAUDI-ARABIA/Hotels-in-Makkah-report-high-occupancy