Religious affairs minister: 127,198 can attend Hajj this year
Monday, January 22, 2018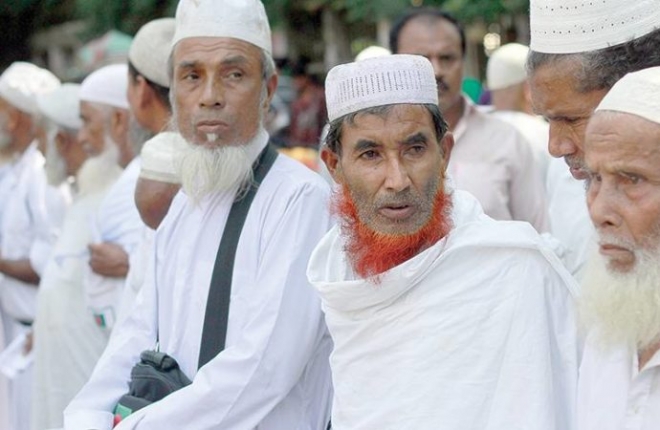 Bangladesh Religious Affairs Minister Motiur Rahman has said some 127,198 pilgrims will be able to attend Hajj in 2018.

He made the discloser at a press conference held in the meeting room of the Religious Affairs Ministry at the Secretariat on Sunday.

The minister said a deal has been signed with the Saudi government in this regard.

"This year, 127,198 pilgrims will be able to attend Hajj from Bangladesh. A total of 7,198 will visit Saudi Arabia under government management, while 120,000 others will do so under non-government management," he said.

Motiur added: "The Biman Bangladesh Airlines will carry 50% of the Hajj pilgrims like it did in the previous year. Saudi Airlines will arrange flights for the other 50% people.

"The Saudi government imposed a 5% VAT on all their products and services from January 1."

He added that the newly imposed VAT might hike the prices of housing, food and transportation in Saudi Arabia.

However, he assured that the ministry will make an effort to ensure that the Hajj pilgrims are not affected by it.

Responding to a query, the minister stated that so far 229,764 people have completed pre-registration for Hajj.

"After scrutiny, the registration process will start from February 1, and will continue till February 28. We have also requested the Saudi government to increase quota for Bangladeshi pilgrims this year and they have agreed to consider the matter." he said.

Responding to another query, he said: "Around five to seven Hajj pilgrims from India will be able to visit Saudi Arabia this year, as they have been granted permission."

"We also requested the Saudi government for sending Bangladeshi Hajj pilgrims on ships, but they rejected our requested. A Mumbai to Saudi Arabia trip through ships take only three to four days, but from Bangladesh it takes upto 17 to 18 days."

Speaking to the media, Motiur revealed that the government is yet to set the Hajj package fees.

He said: "The package fees are yet to be decided, because the Saudi government has not made it clear which sectors will get tax exemption from the newly implemented 5% VAT."

"It would take two more weeks for us to announce the fees, as we need to know more details about it."

About the allegations of irregularities against several Hajj agencies, he said: There are various complaints against 245 agencies, and the allegations are being investigated. We will take action against them after the probe report is submitted.
Source: https://www.dhakatribune.com/bangladesh/2018/01/21/religious-affairs-minister-127198-can-attend-hajj-year/