Barriers around mataf removed
Sunday, March 25, 2018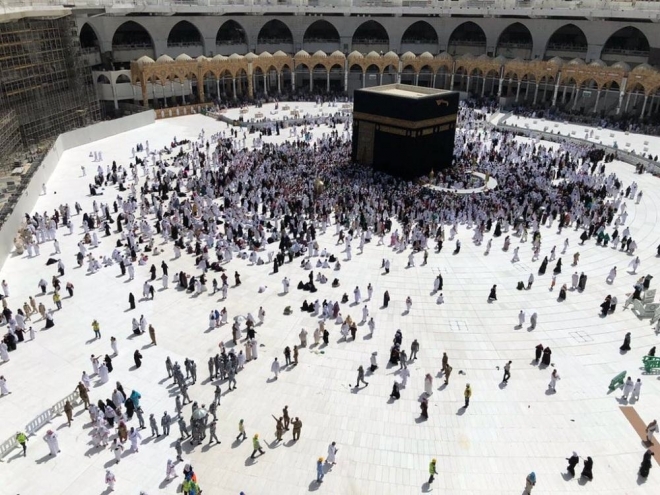 Saudi Gazette report

Makkah — Barriers put up around the mataf (the area for circumambulation around the Kaaba) have been removed in preparation to open it for all visitors on Tuesday.

The restoration work of the Zamzam well has been completed, according to President for the Affairs of the Two Holy Mosques Sheikh Abdul Rahman Al-Sudais.

Since the work on Zamzam well began last October entry into the mataf area was restricted to Umrah pilgrims.

Sudais said 1,000 workers including engineers, technicians and specialists worked for the restoration project that covers 3,000 square meters.

The project was carried out in three stages.

The renovation project also involves upgrading the system for storing, pumping and distributing the holy water while ensuring cleanliness and safety.

Located around 20 meters away from the Kaaba, the Zamzam well is believed to be the oldest well on earth, as water has been flowing there for 5000 years. The holy well pumps up to 18.5 liters per second and is only 30 meters deep.

Some 120 tons of Zamzam water is transported on a daily basis to the tanks at Al-Masjid Al-Nabawi in Madina through tankers with special specifications to protect the water from contamination.

Zamzam water is provided in 7,000 sterile containers distributed inside and around the Prophet's Mosque.

Source: http://saudigazette.com.sa/article/531210/SAUDI-ARABIA/Barriers-around-mataf-removed