New and efficient freon ACs in Mina tents
Sunday, April 15, 2018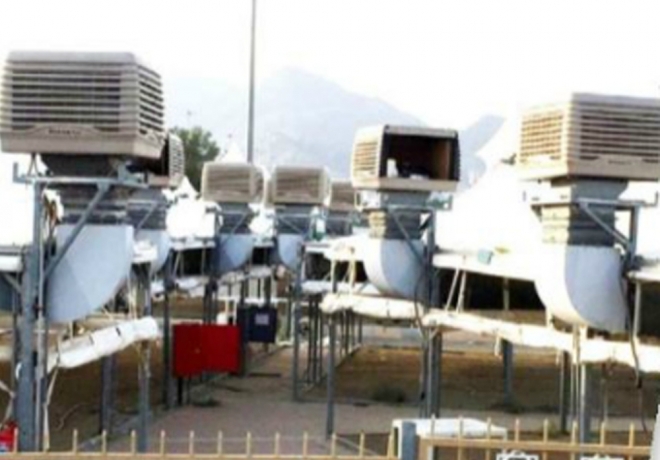 Okaz / Saudi Gazette

MAKKAH — The Ministry of Finance has started the third and last phase of replacing old desert coolers with freon air conditioners in pilgrims' tents in Mina.

The new advanced ACs working with freon gas instead of water used in desert coolers will reduce temperature from 33 degrees Celsius to about 21 degrees Celsius.

The new air conditioners will consume about five amperes of electricity only everyday instead of the 12 amperes consumed by the old equipment.

About 20,000 new air conditioners are expected to be installed in tents in Mina.

As many as 12,500 new air conditioners were installed about three years ago in the first phase of the project during the Haj season of 2016.

Pilgrims benefitted from the second phase during the 2017 Haj season.

Meanwhile, the Saudi Electricity Company (SEC) has started providing more electricity to the holy sites to meet the increased demand from domestic Haj companies.

Source: http://saudigazette.com.sa/article/532739/SAUDI-ARABIA/New-and-efficient-freon-ACs-in-Mina-tents