Makkah plant to pump 92,000 cbm of water daily
Sunday, April 22, 2018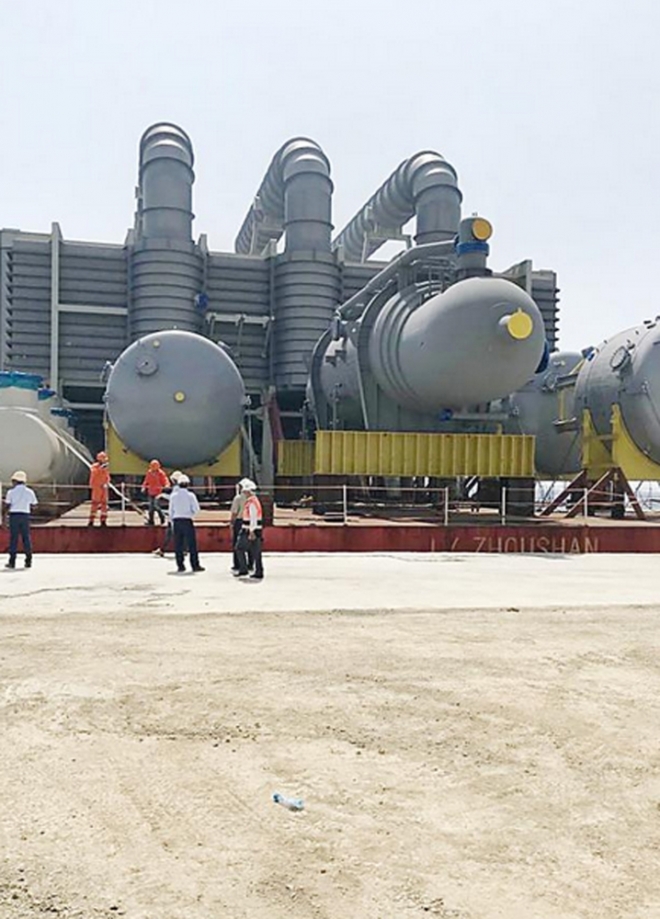 By Khaled Al-Humaidi

Okaz/Saudi Gazette

MAKKAH — One of the world's largest water desalination plants has been installed in Shoaiba in Makkah and it will produce about 92,000 cubic meters of desalinated water daily.

The Saline Water Conversion Corporation (SWCC) has implemented the project in collaboration with a Japanese firm as part of its efforts to expand the Shoaiba 2 station.

Informed sources expected the water to be pumped to Makkah and other areas before the advent of the Haj season in August.

They said work on the installation of the station went smoothly, and was completed ahead of schedule.

The sources said the pumping of water was expected after Haj but the thorough work of installation made it possible to start pumping water before Haj.

They said two other giant stations will be installed in the coming two years and will enable the station to pump desalinated water to various parts of the Kingdom.

The Saline Water Conversion Corporation (SWCC) has signed several contracts to increase water supply in Makkah region.

In January the SWCC announced plans to to spend more than SR9 billion ($2.4 billion) in building infrastructure for key water projects in the Makkah region.

These projects include the construction of Phase Four of a seawater reverse osmosis (SWRO) desalination plant at Shoaiba, the transfer of technology and the purchase of produced water at the Shoaiba power and desalination plant, and the Shoaiba-Mina water transfer system.

Source: http://saudigazette.com.sa/article/533260/SAUDI-ARABIA/Makkah-plant-to-pump-92000-cbm-of-water-daily