Deputy emir makes inspection tour of new Jeddah airport
Monday, May 7, 2018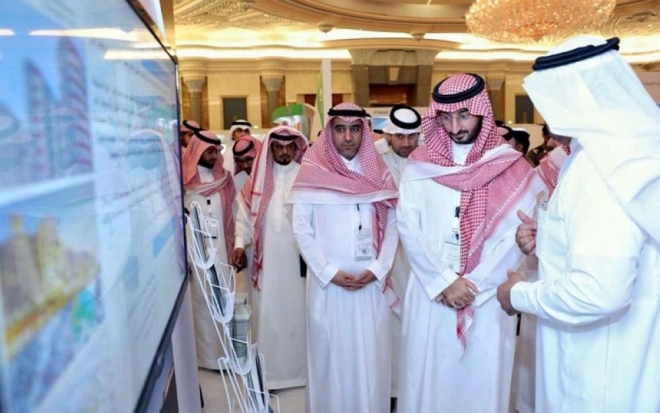 Saudi Gazette report

JEDDAH — The Deputy Emir of Makkah Prince Abdullah Bin Bandar visited the new international airport here on Monday to check up on the preparedness of the facility for beginning its operations soon, Al-Madina reported.

The new airport has the capacity for 30 million travelers a year in its first phase. There are 220 boarding counters, 80 self-service boarding counters, commercial investment lounges with an area of 27,987 sq. meters, a hotel for transit passengers with 120 rooms dispersed throughout its three stories, 81 praying areas and technologically advanced baggage claim areas.

The airport also has 44 control units connecting its operation rooms to various government directories. It has a navigation tower that is 136 meters high, tunnels, a number of bridges and other facilities.

The airport also has a train station where Al-Haramain Train will pass through. The station has an area of 12,00 sq. meters. The airport also has a multi-level parking lot that has the capacity for 8,209 cars. There are parking spaces for taxis that have the capacity for 749 taxi cars. There are also parking spaces for buses with the capacity for 48 buses.

Car rental companies will also have parking spaces available with the capacity for 1,222 vehicles. There are also separate parking spaces for cars to be left there for long periods of time. These parking spaces have the capacity for 4,344 vehicles.

There is also parking for business class and first-class travelers with the capacity for 145 cars. There also a parking lot for VIPs with the capacity for 119 cars. There are two parking lots for employees with the capacity for over 7,000 cars.

Source: http://saudigazette.com.sa/article/534403/SAUDI-ARABIA/Deputy-emir-makes-inspection-tour-of-new-Jeddah-airport