Emergency team to serve pilgrims in Ramadan
Tuesday, May 8, 2018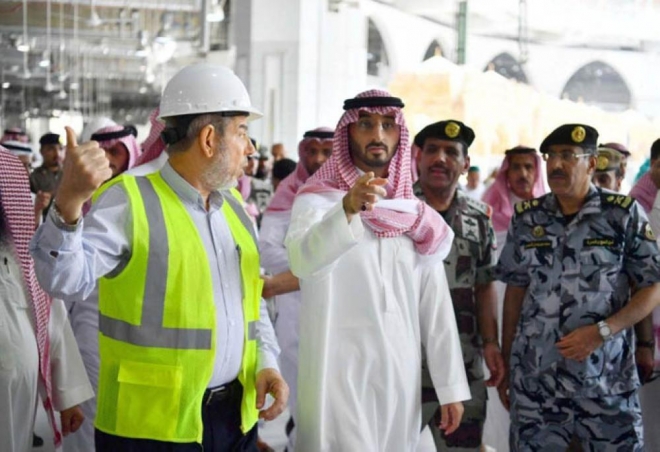 By Ahmed Al-Lahyani

Okaz/Saudi Gazette

MAKKAH — A team with representatives from all agencies concerned will be formed to promptly deal with emergency situations and settle the complaints and observations of Umrah pilgrims and visitors to the Grand Mosque during the holy month of Ramadan.

A directive to this effect was issued by Deputy Emir of Makkah Prince Abdullah Bin Bandar, who is also the deputy chairman of the Central Haj Committee.

Prince Abdullah visited the Grand Mosque on Monday to inspect the arrangements for Ramadan and review the field plans of security forces to manage the crowd and ensure the safety of pilgrims and worshipers.

A large number of people, both from inside and outside, are expected to perform Umrah during the fasting month.

Prince Abdullah also inspected the third Saudi expansion of the Grand Mosque, talked to engineers and reviewed the plans to use a part of the expansion area for prayers during Ramadan.

The deputy emir also visited the Ibrahim Al-Khalil road in the central area around the Haram which is 600 meters long and will enable pilgrims to reach the Grand Mosque easily and quickly.

Meanwhile, Fawaz Badri, the international commercial arbitrator, said that about 3,000 hotels in Makkah have completed all arrangements to accommodate pilgrims and visitors during Ramadan.

He said the bulk of the reservations were made in hotels and furnished apartments in the central area which are close to the Grand Mosque.

According to him, five-star hotel rates in the central area may go up to SR1,500 per night while it is SR450 per night in hotels far away from the Grand Mosque.

Source: http://saudigazette.com.sa/article/534496/SAUDI-ARABIA/Emergency-team-to-serve-pilgrims-in-Ramadan