Palace of Al-Zaher: Museum for history and heritage of Makkah
Tuesday, June 5, 2018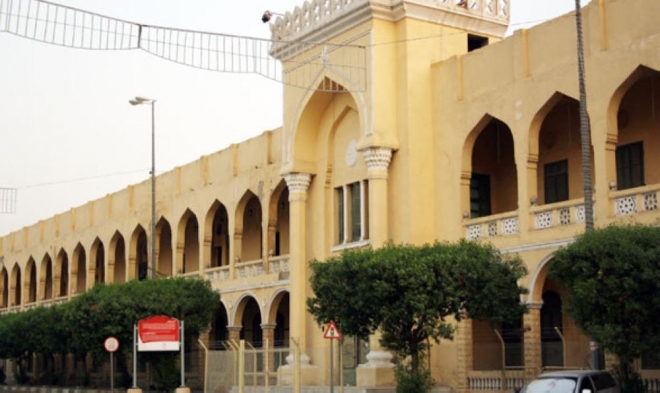 Saudi Gazette report

MAKAKH — The historic Al-Zaher Palace in the holy city is one of the important museums dedicated to the history of Makkah. The palace was built in 1944 to be one of the headquarters for King Abdul Aziz in Makkah, where delegations used to meet leaders of pilgrims coming from different Islamic countries, Al-Hayat newspaper reported.

Since then, the palace consisted of a basement and two floors, in addition to different areas for various uses. The area of the palace is 2,700 square meter of which 2,200 sq. meter is the ground floor, and the remaining area of 500 sq. meter include the garden surrounding the main building. The garden is located at the front main entrance surrounded by the fountain area and areas planted with trees and green plants.

The palace is built with carved stone and carved in Islamic architectural style, both in terms of the internal distribution of rooms, halls, and villas, or the external configuration of the building. The ceilings are reinforced with concrete, which helped to maintain its strength and durability. Although some walls were influenced by the factors of time, it still shows the appearance of luxury and beauty that characterized the days when the palace was built in brilliance.

King Abdul Aziz Palace was renovated in Al-Zaher in Makkah after the decision of the Antiquities and Museums Agency. It was transformed and restored by repairing all that was destroyed to the Islamic Museum in Makkah.

The museum is one of the most important in Saudi Arabia. It contains the main hall of Saudi Arabia, which includes halls for the Hejaz area in general and for Makkah in particular, and a hall for Islamic palaces in Saudi Arabia, a hall of various archaeological collections dating back to different periods of Islamic history in the region, and others of the Arabic calligraphy, including models of fine lines as an important Islamic value.

Recently, the museum joined the Saudi Commission for Tourism and National Heritage and was dedicated to the history of Makkah. The commission included it in the system of new museum projects, which include: Museum of Islamic History at Khuzam Palace in Jeddah, the Museum of the history of Makkah at the Palace of Al-Zaher, the museum of the history of the Saudi government in the palace of King Faisal in Makkah, the museum of Islamic battles history that the Custodian of the Two Holy Mosques King Salman ordered the Ministry of Defense to construct it in coordination with the commission, a museum at the site of the Battle of Badr, in addition to the visitors centers in the most prominent sites of Islamic history.

Source: http://www.saudigazette.com.sa/article/536367/SAUDI-ARABIA/Palace-of-Al-Zaher-Museum-for-history-and-heritage-of-Makkah