Makkah Hotels Charge up to SR36,000 for the Last 10 Days of Ramadan
Thursday, June 7, 2018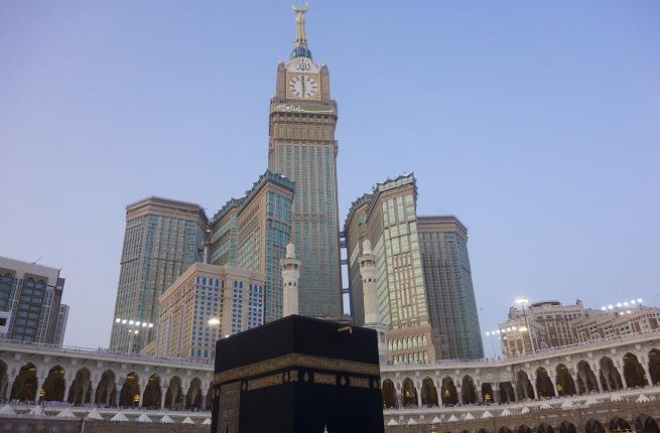 Hotels in the central area of Makkah have witnessed record occupancy rates in the last ten days of the holy month of Ramadan when a large number of pilgrims and worshippers converge on the Grand Mosque to perform Umrah and taraweeh prayers."All hotels in the vicinity of the Grand Mosque had 100 percent occupancy and booking," said a market analyst while speaking to Okaz/Saudi Gazette.

The price for a double room, including iftar meal, has reached SR27,000 for the last 10 days of Ramadan.

First Batch of Saudi Women Receive Driving LicensesThe Real Cost of Child Marriage Around the WorldHe said the charge for a three-bed room would go up to SR32,000 and for four-bed room SR36,000 in the last 10 days of the month when the crowds of worshippers reach their peak.Market analysts said the prices of hotel rooms go up depending on their proximity to the Grand Mosque."We have 810 rooms in our hotel and all are either occupied or booked," said Rida Chalabi, reservation manager at a major hotel in the central region of Makkah.Prices of rooms range from SR2,500 to SR4,800 for a single room with iftar.The price for a double bedroom has reached SR2,000 per night while the price for a room for three persons is SR2,600 and four persons SR3,100.The price for a double bedroom for the last 10 days of Ramadan reached SR27,000, three-bedroom SR32,000 and four bedroom SR36,000, the official said while speaking to Okaz/Saudi Gazette."The price includes iftar," Chalabi said, adding that all rooms in the hotel have been sold out for the last 10 days of Ramadan apart from semi-confirmed bookings made by prominent businessmen and businesswomen inside the Kingdom and abroad.Mashhour Al-Omairi, an investor in hotel reservation and tourism, said most hotels that are located adjacent to the Grand Mosque charge the same prices. The price for a suite overlooking the Grand Mosque is SR70,000 while it is SR44,000 for a triple-bed room and SR37,000 for a double bed."We charge SR660 for an additional bed, SR400 if the room is facing the Grand Mosque and SR600 if it overlooks the Holy Kaaba," Al-Omairi said.Mansour Al-Hazmi, a receptionist at a hotel located in the central area, said occupancy rate has reached 95 percent this Ramadan compared to 80 percent last year.The price for double bedroom starts from SR1,700 per night, three-bed SR2,200 and four-bed SR2,400."The price includes iftar and charges for transport between the hotel and the Grand Mosque," Al-Hazmi told Okaz/Saudi Gazette."Our rooms are fully booked for the last 10 days of Ramadan and we charge prices ranging from SR25,000 to SR31,000 for the 10-day package," he added.
Source: https://www.albawaba.com/business/makkah-hotels-charge-sr36000-last-10-days-ramadan-1142752