Houthi militias close down Hajj and Umrah agencies in Yemeni areas under their control
Friday, June 8, 2018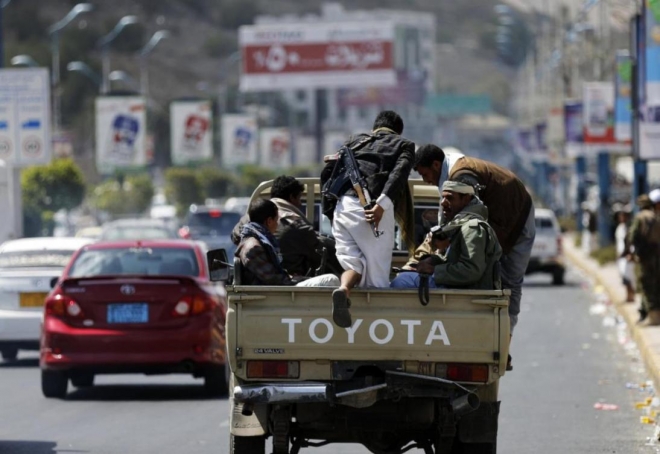 LONDON: Houthi militias have closed a number of Hajj and Umrah travel agencies in the Yemeni capital Sanaa and other areas under their control, and are pursuing their owners, Al Arabiya reported.
The manager of one of these agencies based in Sanaa said that a large Houthi campaign is underway to close Hajj and Umrah travel agencies on the basis of weak justifications. The campaign was launched at the same time that the Yemeni Ministry of Awqaf issued a list of approved Hajj and Umrah travel agencies.
The Houthis also imposed an additional "operating charge" on the agencies for each pilgrim that registered with them and said that the money would go to the rebel government's Ministry of Awqaf.
The manager, who does not wish to be identified for security reasons, said that the agencies refused to pay these charges and considered them "unreasonable." The Houthis responded by closing 18 Hajj and Umrah agencies in Sanaa alone and hung signs on their doors reading "closed by the Ministry of Waqf, Department of Hajj and Umrah."
Houthi militias tried to create obstacles for Yemeni pilgrims in areas under their control last year by seizing their passports and impeding their departure.
Source: http://www.arabnews.com/node/1318266/middle-east