About 1,000 lost children reunite with parents in the Prophet's Mosque
Monday, June 11, 2018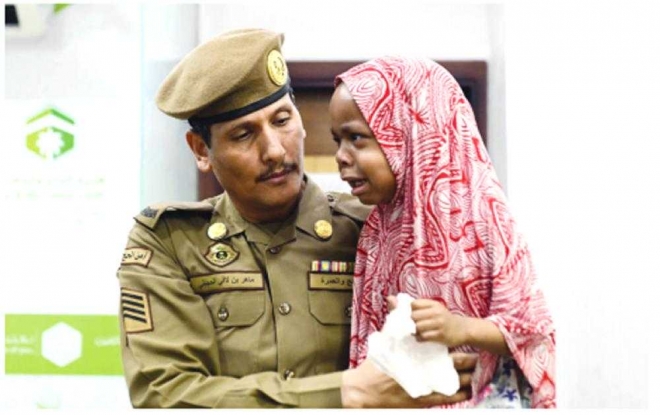 Saudi Gazette report



MADINAH — The security force of the Prophet's Mosque has returned about 1,000 children who lost their way in the mosque or somehow were separated with their parents.

The force, which works 24/7, has also rescued 390 astray men and 1,090 women who did not know where to go or how to reach their accommodation after completing prayers.

The center to care for the astray children gives free wrist bracelets to the children while entering the mosque containing their names and telephone numbers of their parents, Al-Hayat newspaper said.

Brig. Abdul Rahman Bin Abdullah Al-Mishhan, commander of the force, said the center is equipped with entertainment games, beds and other facilities for the comfort of the children.

"There is a psychiatrist and experiences women to treat the children from the trauma they usually feel after losing trace with their parents," he said.

Source: http://saudigazette.com.sa/article/536785/SAUDI-ARABIA/About-1000-lost-children-reunite-with-parents-in-the-Prophets-Mosque