Saudia operates record 688 flights in 24 hours
Wednesday, June 20, 2018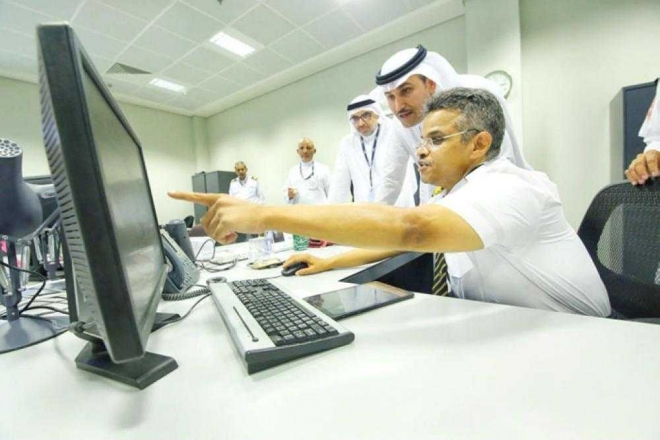 Saudi Gazette report

JEDDAH — Saudi Arabian Airlines (Saudia) has set a record by operating 688 fights in 24 hours with a schedule accuracy of about 86 percent, the national carrier announced.

The company said the record was attained after it launched the biggest operation in its history within its strategy for the summer which began on June 7 and will continue until Sept. 7.

Under this strategy, Saudia will operate more than 56,000 domestic and international flights with a capacity of more than 12 million seats in addition to the Haj, Umrah and extra flights during the same period which will together have a combined capacity of about two million seats.

Director General Saleh Bin Nasser Al-Jasir said the unprecedented operations in a single day was not a fluke but the result of an accumulated work and collective efforts by all the teams involved.

"This is a new achievement which will be added to the accomplishments of the national carrier and is at the same time an incentive to further improve performance," he said.

Jassir revealed that by the year 2020, Saudia will have a fleet of 200 aircraft of various models to cater to the needs and options of the passengers.

The director general on Monday inspected the lounges of King Abdulaziz International Airport including the platforms to serve the guests and the locations of the stationed security forces and people of special needs.

He asked the heads of the operational sectors and the support companies to be present in the field to provide the best of services to the passengers.

Source: http://saudigazette.com.sa/article/537217/SAUDI-ARABIA/Saudia-operates-record-688-flights-in-24-hours