Muslims prepare for Hajj in Mecca
Friday, July 6, 2018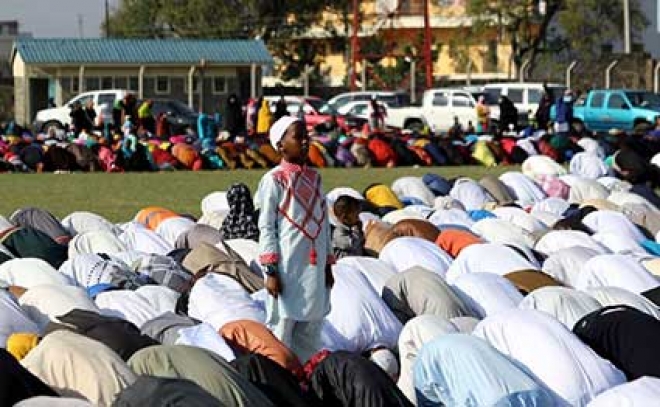 The number of slots for Kenyans who will be attending the Hajj pilgrimage in Mecca, Saudi Arabia has been increased by 1500.

Last year, the Saudi Arabia Government slated 4,500 slots for Kenya but an estimated number of 4000 pilgrims turned up for one of the most important event in the Muslim calendar.

Those travelling this year have been urged by the National coordinating body, Supreme councils of Kenyan Muslim (Supkem) to finalise their preparations and finish paying for all the required expenses by July 15.

Supreme Councils of Kenya Muslims Chairman, Dr Yusuf Nzibo, said that in the past years, preparations and payment for the required expenses have been com-promised by last minute rushes.

Mr Nzibo and the council membership, while addressing a press conference at Supkem headquarters in Nairobi, said that things would be different this year since a lot of changes have been introduced by the host who insists on advance payment for services.

He added that those travelling this year will have to dig deeper into their pockets because the Saudi Arabia government has hiked the required VAT payment by five percent and insisted that every cost has to be met before travelling.

"I would like to inform all our agents facilitating our faithful brothers and sisters who will be going to fulfil the fifth pillar of our religion to ensure that all payments are made in advance as this is a major requirement of the host government," said Dr Nzibo.

According to Dr Nzibo, the first flight for those who will be traveling will take off on October 1 and the last one on October 15.

Concerning last year's Hajj, Dr Nzibo said they were left with unpaid debts amounting to Sh7 million, which will have to be paid before proceeding for this year's pilgrimage.

He insisted that change of rules and regulations by the host government will adversely affect those who shall have not abided by them before the deadline.

"This time everything is electronic and we can only access our approvals once everybody has cleared and played his part. We don't want a repeat of last year," he added.

Supkem Organising secretary Abdullahi Salat on his part requested the government through the department of immigration to make it easy and faster for those who have applied for passport to get them.
Source: https://www.nation.co.ke/news/Muslims-prepare-for-Hajj-in-Mecca/1056-4648932-e9p0qr/index.html