Crack near Well Othman in Madinah puts lives in danger
Tuesday, January 2, 2018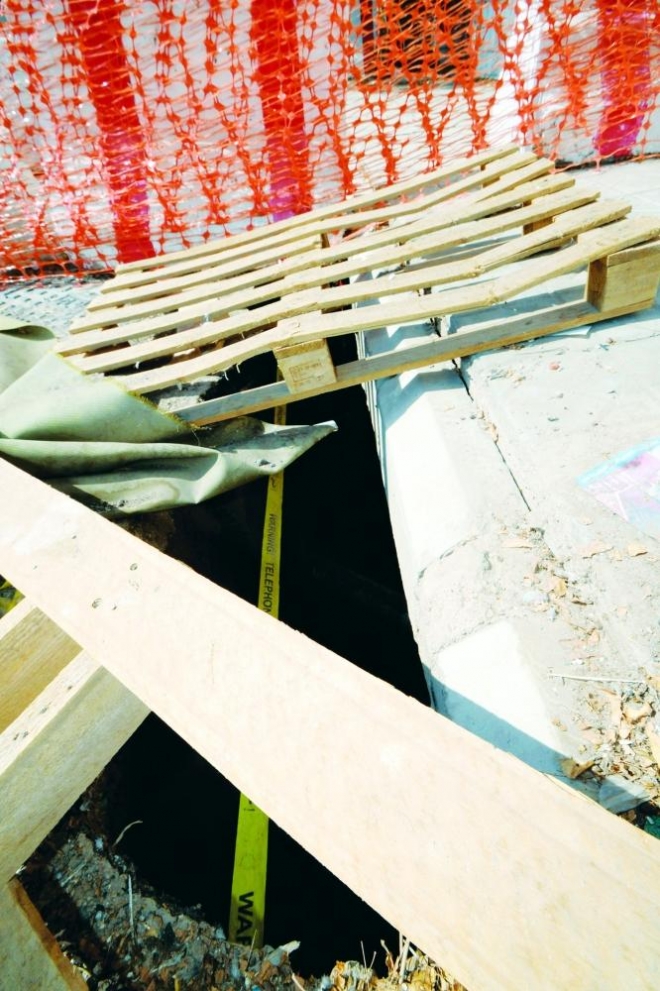 Residents of Al-Azhari district in Madinah have complained about a deep hole created by a landslide about seven months ago. They urged the authorities to take immediate measures to fill the hole in order to save people's lives, especially of children.

The municipality has placed cement barriers around the hole, one resident said, adding that the hole filled with contaminated water has been expanding. "We have not seen relevant authorities taking preventive measures to ensure the safety of residents. This is quite unfortunate," he added.

A Qur'an memorization school for girls is located close to the dangerous hole. An expatriate worker narrowly escaped death after falling in the hole. A resident of the neighborhood also fell in the hole and was pulled out by passersby.

Dr. Mohammed Bin Hadi Al-Madkhali said the place is located near the historical Bier Othman (Well of Othman) along Abdullah Bin Wasil Street.

"The hole is located just outside our homes and we are afraid our children might fall into it," he said.

Al-Madkhali said the municipality has put cement blocks around the hole to protect people. "The hole is expanding and it will swallow the cement blocks soon, but the municipality has not taken any action to plug it or prevent it from getting bigger," Al-Madkhali told Al-Madina Arabic daily.

"We don't know how deep is this hole, which is filled with dirty water," he said, while urging Madinah Emir Prince Faisal Bin Salman to intervene to tackle the danger.

Sahl Shukri expressed his deep concern over the expanding hole. "Two months ago we informed the Civil Defense and they took note of the landfall. The situation demands immediate action to save the lives of people living in the neighborhood, especially children," he explained.

According to Osama Al-Zarouq, the hole has a diameter of three meters and it is likely two meters deep. "I have informed the municipality about the landfall last Rajab. This huge hole threatens the lives of people in the neighborhood," he added.

Al-Zarouq said an expatriate worker had fallen in the hole and escaped with minor injuries.

"A group of people have decided to close the hole by filling it with mud but no contractors are ready to carry out the work due to the presence of electricity and telecom cables passing underneath," he said.

Khaled Miteb, spokesman for Madinah Municipality, said the hole was created by a blast at the sewage control room near the Bier Othman.

The water department is responsible for filling the hole and the municipality has nothing to do with it, Miteb told Al-Madina.

Al-Madina contacted the water department but its spokesman did not respond.
Source: http://saudigazette.com.sa/article/525153/SAUDI-ARABIA/Crack-near-Well-Othman-in-Madinah-puts-lives-in-danger