Hajj, Umrah fraud continues
Tuesday, January 16, 2018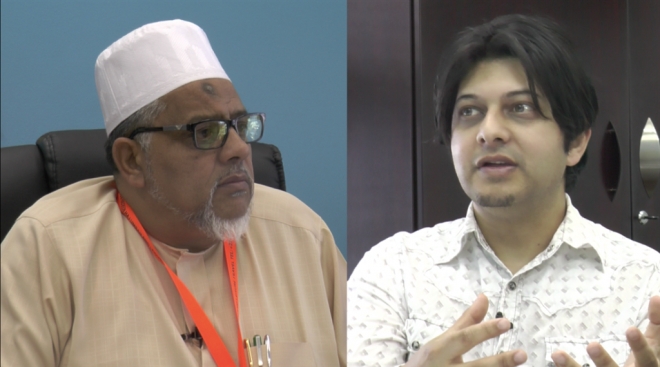 Hajj and Umrah fraud continues to increase among Muslim pilgrims in Cape Town.
People's Post touched on the issue last year when locals took to the media to expose fraudulent travel operators ("Beware Hajj, Umrah fraud", People's Post, 29 ¬August).
Pilgrims expressed their anger towards a travel operator from Gaironisaa Foundation, during a panel discussion recorded for Deen Channel.
This travel operator has been making headlines in the media for Hajj and Umrah fraud since 2013. When contacted, he denied conning hundred of Muslims out of thousands of rand for pilgrimages that never materialised.
Imaam Isghak Cassiem, a travel operator from Al Mujaahiedien, was among the panellists giving advice on how to identify and avoid fraudulent operators.
But Cassiem, who also represented the South African Tour Operators' Association (SATOA) at the time, has now been put in the hotseat himself after his travel agency's suspension by SATOA, this following the cancellation of the flights of 32 people who were scheduled to leave for Umrah under his banner on Monday 25 ¬December.
Cassiem told People's Post that after having taken legal counsel on the matter, he reserves the right to comment on this issue.
"I also want to vehemently apologise to the incumbents as well as the community at large, and we are currently doing everything in our power to remedy the situation," he says.
He told Voice of the Cape radio station in another interview last week that the operator did not have sufficient funds to pay the full balance of payment to the airline due to operational issues. Despite all clients paying upfront for the costs of the flight and accommodation, Cassiem refused to disclose further information on the lack of funds and said the issue is being resolved.
According to Cassiem, about R600 000 was collected from the group for the trip, but the agency fell short of R324 000. He says that of the 32 clients, eight have already left, 12 are set to leave within the next few days, and the rest opted for a refund. But the resolving of the tickets comes only after Adam Jainodien, the president of the South African Travel and Haj Operators' Association (SATHUOA), stepped in to assist Cassiem's disappointed clients.
Jainodien says: "I was asked by one of the mutamireen to come to a meeting at Al Mujahideen's offices, as he was told that their tickets had not been issued and that his family would not be leaving on the 25th as per the package offered. At this meeting Cassiem advised that of the Emirates seats, 30 were cancelled due to non-payment of the balance owed by Al Mujahideen," he explains.
"Cassiem advised clients that he was being promised financial assistance and that by the Monday he would be able to confirm that their seats would be secured. But this did not happen and passengers were advised to look at securing their own flights at their own cost," says Jainodien.
"I managed to assist 18 passengers with flights at cost to depart on 30 December. These passengers left and have been to Medinah and are currently in Makkah. Their accommodation was secured by Al Mujahideen, but road transport was for their own account. The passengers assisted one another in this difficult period and one family felt it in their compassion for their fellow brothers and sisters to pay for their flights so that they could also join them in this great journey of Umrah."
Jainodien says he is in contact with all passengers on a daily basis and can report that they are in very good spirits and are in support of one another.
Shaykh Riaad Fataar, the Western Cape representative for the South African Hajj and Umrah Council (SAHUC), says there has been no improvement or update from Cassiem as yet.
"He has not given much information since we last spoke. He was asked to get back to me and nothing at yet. This is not the first time that this has happened under his leadership. Unfortunately, many people have come forward to say that the same issue has happened to them before with Cassiem," explains Fataar.
"On behalf of SAHUC, I can confirm that Cassiem will never be able to take people on Hajj again. It pleases us to see that he was removed from SATOA and herewith wait for his expulsion. Our people can no longer be taken for a ride."
Fataar says more than 100 travel agencies were previously accredited with SAHUC over the years, but many have been removed for similar issues. About 15 accredited groups remain today. The first accreditation list for Hajj 2018 was released yesterday and can be accessed on SAHUC's website. In a statement released on Wednesday, the council announced that all accreditation lists will follow an external audit of the registration lists.
"People need to remember before making any decisions that all Hajj and Umrah travel operators needs to be accredited with SAHUC. We encourage the community to visit our website to see who is accredited and who not. The accredited groups have undergone a background check and have been fully processed."
Meanwhile Faizal Sayed, CEO at Deen Channel, warns the public to avoid booking with operators who have been in the media for irregular activities around Hajj and Umrah bookings.
"Some operators are exposed for outright fraud, yet prospective travellers book with them again, only to cry with their faces in their hands," he explains.
"Cassim as the operator has failed to pay for the Umrah tickets for which money was paid to him by passengers. He claims that the matter is sub judice and he cannot comment on his bank account transactions. More than R300 000 is in question. I fail to believe a matter is sub judice until a court has declared such status. Declaring a matter sub judice on your own accord may be viewed as an evasion of truth," says Sayed.
"Whatever the operational issue is with Al Mujaaheedien, it remains unfair to pilgrims, especially the less fortunate ones. Aggrieved travellers reserve the right in any similar incidences to engage authorities and lay charges against operators suspected of irregular business practices."
For more information on accredited Hajj and Umrah groups, visit www.sahuc.org.za.
Source: https://www.news24.com/SouthAfrica/Local/Peoples-Post/hajj-umrah-fraud-continues-20180116