Sonny Bill Williams on Islamic pilgrimage to Mecca
Wednesday, January 17, 2018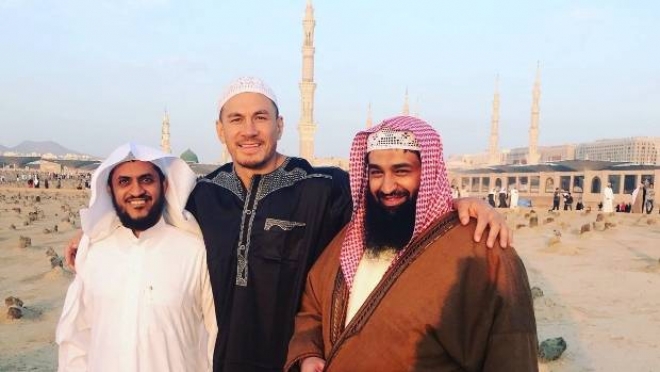 Sonny Bill Williams has made a visit to Mecca as part of an Islamic pilgrimage.

The All Blacks star took the trip to the city in Saudi Arabia before commencing preseason training with Super Rugby team the Blues.

He has been posting pictures of himself on Twitter and described the experience as "an amazing feeling".

Williams said on Tuesday that he had spent the morning visiting the Baghi Cemetery and "making dua" for some of the greatest people in Islamic history. Dua was a profound act of worship conducted by Muslims.

The trip was an Umrah pilgrimage, rather than the famous Hajj, as it was being undertaken at the wrong time of year for the annual mass gathering of Muslims in the central location of the faith.

Participating in the Hajj was one of the five tenets of Islam, required by all practising members of the faith to complete at least once in a lifetime.

Before making the trip, Williams spent a month training with friend Quade Cooper, preparing for the 2018 rugby season.
Source: https://www.stuff.co.nz/sport/rugby/all-blacks/100646812/sonny-bill-williams-takes-islamic-pilgrimage-to-mecca