Hajj to Mecca: 5400 pilgrimage travel permits allocated for Kyrgyzstan
Friday, January 19, 2018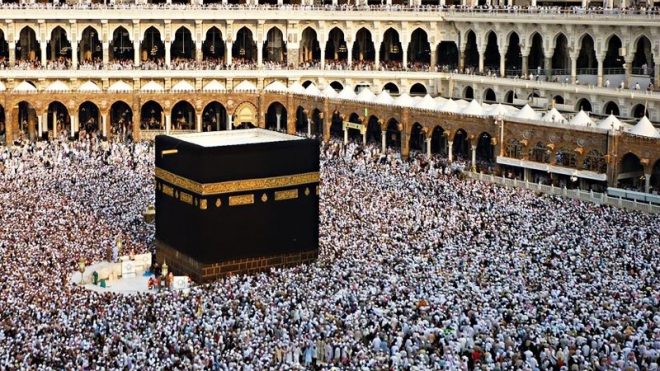 Saudi Arabia allocated 5,400 pilgrimage travel permits for Kyrgyzstanis in 2018, the Spiritual Administration of Muslims of Kyrgyzstan said on January 18.
4,585 pilgrimage travel permits were allocated for Kyrgyzstani pilgrims in 2017.
The Spiritual Administration of Muslims added that the registration for 2018 Hajj will be done through biometric passports, therefore encourages people planning pilgrimage to obtain new biometric Kyrgyz passports.
The Administration announced tender among air companies as part of the 2018 Hajj preparations.
The Hajj is an annual Islamic pilgrimage to Mecca, the holiest city for Muslims, and a mandatory religious duty for Muslims that must be carried out at least once in their lifetime by all adult Muslims who are physically and financially capable of undertaking the journey.
Source: https://akipress.com/news:601088/