Upgraded medical services for Indian Haj pilgrims
Saturday, April 28, 2018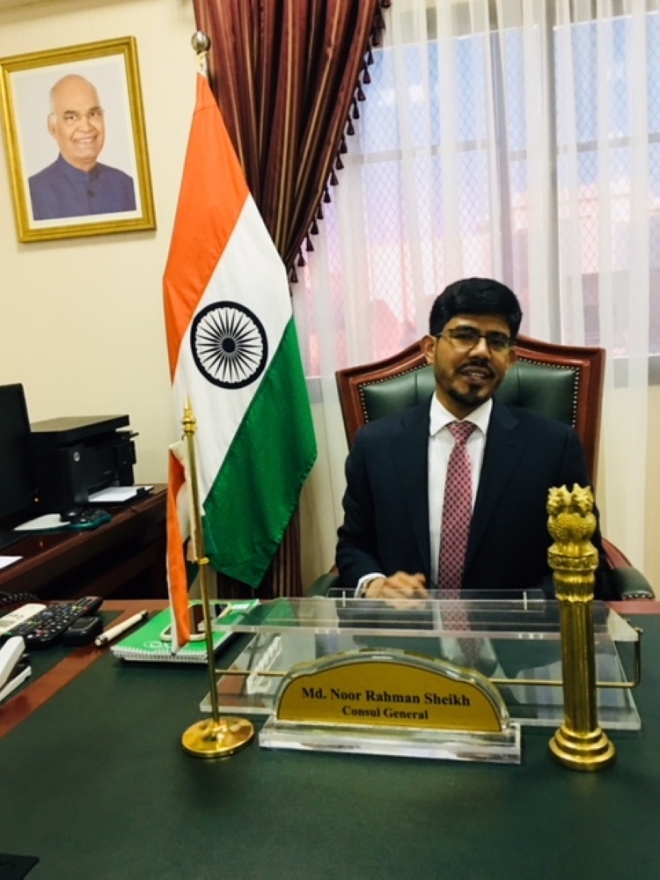 Saudi Gazette

JEDDAH — Indian Haj Mission is linking all its hospitals and branch dispensaries in the holy cities of Makkah and Madinah as well as at the Jeddah airport Haj terminal with an online software system for the first time.

"This will make a dramatic improvement in the promptness of medical services being rendered to our pilgrims effective from the Haj of 2018. I don't think any other countries introduced such a facility for their pilgrims," claimed Indian Consul General Md. Noor Rahman Sheikh.

He said that India's Minister of Minority Affairs Mukhtar Abbas Naqvi made an announcement about this recently in a press conference in Mumbai.

"We are vigorously streamlining medical services accordingly. All three hospitals and 13 branch dispensaries are getting the computer system and we have requested the Haj Committee of India to furnish the complete medical data of each pilgrim to upload on the system."

"Now if a Haji goes to any medical unit, all his medical details will be available when his passport number or cover number is entered."

Sheikh said that a total of 1,300 women pilgrims are coming for Haj without a mahram (male blood relative) for this year's Haj for the first time. "We are accommodating them in exclusive buildings and the government of India is sending female officials and 13 Qadimul Hujjaj for serving them," he said.

Anticipating high temperature during Haj, the Indian Mission has made arrangements to supply tri-colored umbrellas with "India" written on both sides to every pilgrim.

Source: http://saudigazette.com.sa/article/533741/SAUDI-ARABIA/Upgraded-medical-services-for-Indian-Haj-pilgrims