Provide best services to Umrah pilgrims — King
Tuesday, May 8, 2018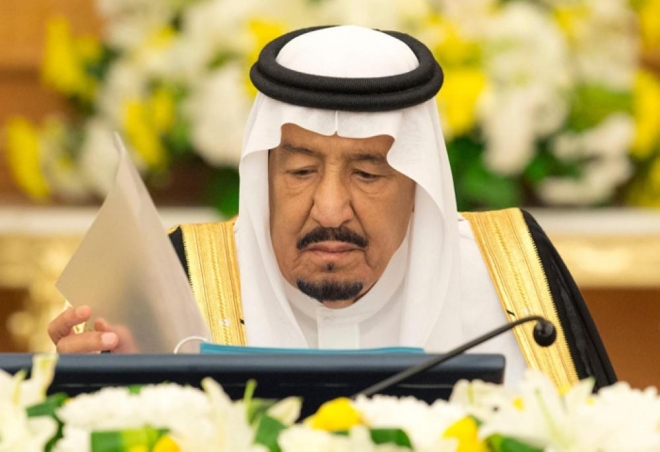 Saudi Gazette report

Jeddah — Custodian of the Two Holy Mosques King Salman has directed that efforts should be doubled to provide the best services and facilities to Umrah pilgrims, visitors and worshipers during the blessed month of Ramadan.

Chairing the weekly session of the Council of Ministers here on Tuesday, the King said the best arrangements should be in place at the Two Holy Mosques in Makkah and Madinah, holy sites, on the roads, at the airports and seaports so that Umrah pilgrims perform their rituals and prayers in peace and comfort.

The Council of Ministers reviewed the preparations and services to be provided by the public and private sectors to Umrah pilgrims and visitors during Ramadan, said Minister of State, Cabinet Member, and Acting Minister of Culture and Information Dr. Issam Bin Saad Bin Saeed.

At the outset of the session, the King briefed the Cabinet on the telephone call made to King Mohammed VI of Morocco during which he affirmed Saudi Arabia's stand with Morocco against any threats to its security, stability and territorial integrity.

The Cabinet expressed the Kingdom's condemnation of Iranian interference in the affairs of Morocco through its tools, the terrorist Hezbollah militia which is training the elements of the so-called Polisario front in order to destabilize security and stability in Morocco.

The Cabinet said that Saudi Arabia stands with Morocco and supports it in every matter that guarantees its security and stability, including its decision to sever its relations with Iran.

The Cabinet reiterated the need for concerted efforts to confront the interference of the Iranian regime and its tools in the affairs of Arab countries.

On local issues, the Cabinet approved the National Environment Strategy.

It approved the allocation of one week each year dedicated to the environment.

The Ministry of Environment, Water, and Agriculture will implement, organize, and invite the public and private sector agencies and environmental associations to participate in the environment week to be held each year in the first week of Spring.

The Cabinet commended the Quality of Life 2020 program to achieve the Kingdom's Vision 2030.

The SR130 billion program launched by the Council of Economic and Development Affairs (CEDA) aims to provide the appropriate environment to improve the lifestyle of individuals and families, boost investment opportunities, diversify economic activities, create jobs, and enhance the status of Saudi cities in the ranking of the world's best cities.

Source: http://www.saudigazette.com.sa/article/534497/SAUDI-ARABIA/Provide-best-services-to-Umrah-pilgrims-mdash-King