Saudi Cabinet praises recent royal orders 
Tuesday, June 5, 2018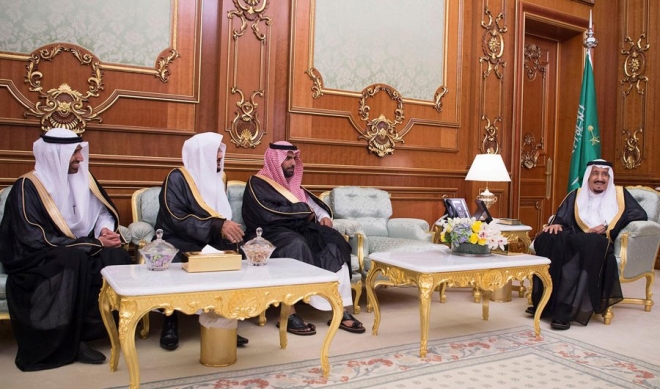 JEDDAH: Saudi Arabia's King Salman wished good luck to officials recently named to new positions in royal decrees issued early Saturday.
At the government session in Makkah, the king also thanked former officials for their efforts.
The Cabinet welcomed the royal orders and thanked the king for continuing to push forward the process of development in Saudi Arabia.
Newly appointed ministers, including Prince Badr bin Abdullah bin Mohammed bin Farhan Al-Saud, who was named as the minister of a newly established culture ministry, were sworn in on Tuesday.
The Cabinet also reviewed a number of reports on developments in the region and the world at large, and denounced Israel for endorsing plans to build a further 2,070 settlements in the occupied West Bank.
There was also condemnation from the Saudi government of this week's terror attacks in the Belgium city of Liege and the Afghan capital Kabul. The government offered its condolences to the families of the deceased and wished those injured a speedy recovery.
As is tradition the Saudi king is spending the last 10 days of Ramadan in Makkah, at Al-Safa palace. There, the king received Fayez Al-Sarraj, chairman of the Presidential Council of Libya's Government of National Accord (GNA), who had earlier met Crown Prince Mohammed bin Salman in Jeddah.
Source: http://www.arabnews.com/node/1316601/saudi-arabia