Leadership's attention to Makkah, Holy Sites
Saturday, June 2, 2018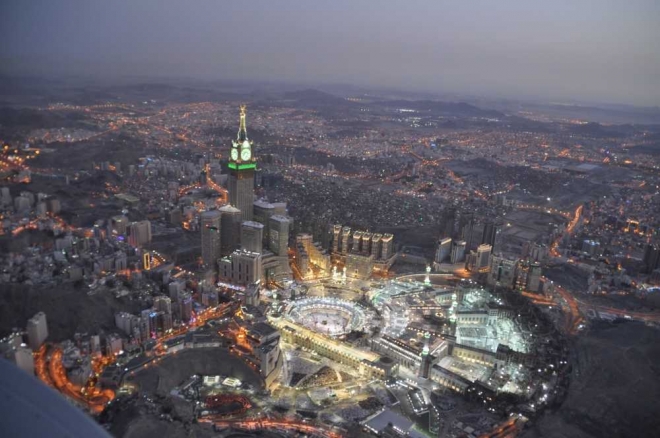 Saudi Gazette report

Jeddah — Custodian of the Two Holy Mosques King Salman's royal order establishing a Royal Commission for Makkah city and Holy Sites shows the leadership's concern for the development of the holy city and the holy sites to help millions of pilgrims and visitors perform their rituals with ease and comfort.

The Commission will have a board of directors under the chairmanship of the deputy prime minister.

The Commission's members will be appointed by the Prime Minister of the Council of Ministers.

Emir of Makkah region, Minister of Interior, Deputy Emir of Makkah region, Minister of Haj and Umrah, Minister of Economy and Planning, Dr. Majid Al-Qassabi, Yasser Bin Othman Al-Rumyan, Eng. Ibrahim Al-Sultan and Dr. Fahd Bin Abdullah Tunisi are its members.

The establishment of the Commission with Crown Prince Muhammad Bin Salman as the chairman of its board sends a strong message that the Kingdom wants to focus attention on the holy sites.

The Commission will be an independent entity which will help it achieve its goals without burdening state ministries and institutions.

The establishment of the Commission is an evidence that the leadership gives top priority to the Two Holy Mosques and their development projects.

The leadership has invested billions of Riyals for the development of Makkah and the Holy Sites.

Last year Prince Khaled Al-Faisal, emir of Makkah who is president of the Makkah Development Authority, signed a contract worth SR3.2 billion for Makkah public transport system.

Earlier this year, Prince Abdullah Bin Bandar Bin Abdulaziz, Deputy Emir of Makkah region, inaugurated the "Growth Incubator" during his visit to Wadi Makkah Technology at the Umm Al-Qura University campus in Abediya.

Source: http://saudigazette.com.sa/article/536139/SAUDI-ARABIA/Leaderships-attention-to-Makkah-Holy-Sites